Well ...... since Rad completed the original two commissions I had him do several more, and the results are awesome IMHO. So I thought I would share all Rad has done for me and put them all in one topic! Hopefully I will be able to get several more warship commissions done in the near future (Avenger Class Patrol Ship, Franklin Class Destroyer, Medusa Class Missile Cruiser, Tranquility Class Medical Frigate & Kingfisher Class Mine Layer), & then start on some serious dropships!!!
And as always thank you Rad from "Lords of the Battlefield" for the AWESOME commissions you have completed for me!
May I present the "Ships of the Line"
Ruben Paul Class Corvette
Completed June 18th, 2010
http://www.heavymetalpro.com/forums/vie ... 22&t=19372
Guardian Class Frigate
Completed November 28th, 2010
http://www.heavymetalpro.com/forums/vie ... 22&t=19674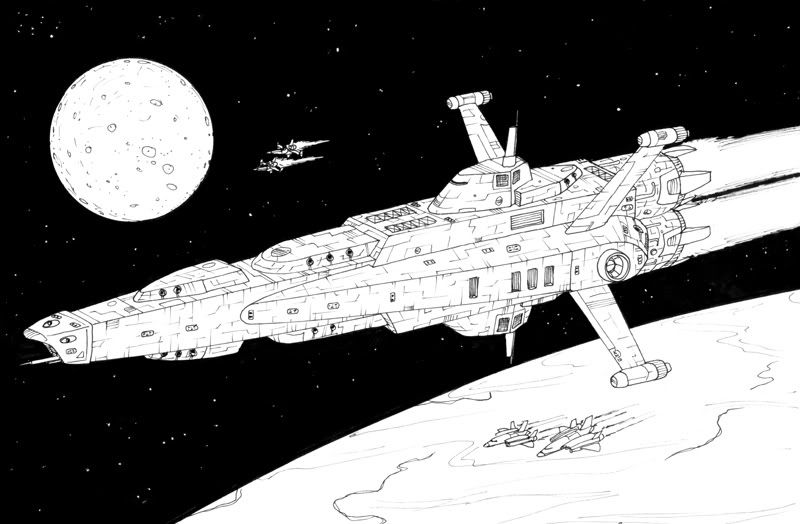 Durendal Class Assault Destroyer
Completed August15th, 2009
http://www.heavymetalpro.com/forums/vie ... 22&t=18473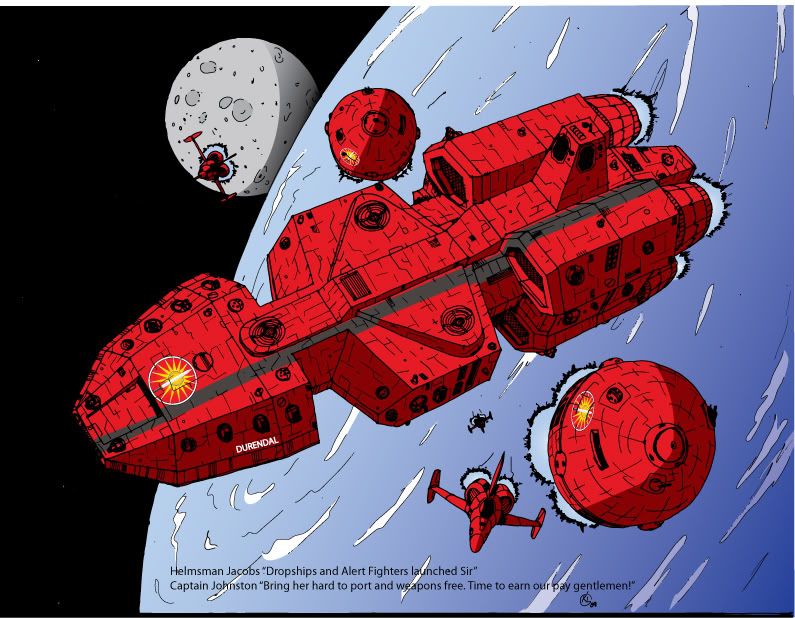 Saso Class Anti-Aerofighter Cruiser
Completed February 14th, 2010
http://www.heavymetalpro.com/forums/vie ... 22&t=19090
Lightning Class Pursuit Cruiser
Completed September 17th, 2009
http://www.heavymetalpro.com/forums/vie ... 22&t=18587
Odyssey Class Troop Cruiser
Completed January 6th, 2011
http://www.heavymetalpro.com/forums/vie ... 22&t=19733
Alexander Class Heavy Cruiser
Completed November 5th, 2009
http://www.heavymetalpro.com/forums/vie ... 22&t=18652
Excalibur Class Battlecruiser
Completed December 16th, 2010
http://www.heavymetalpro.com/forums/vie ... 22&t=19705
Coventry Class Fast Battleship
Completed November 3rd, 2009
http://www.heavymetalpro.com/forums/vie ... 22&t=18718
Sovereign Class Heavy Battleship
Completed January 18th, 2010
http://www.heavymetalpro.com/forums/vie ... 22&t=18919
NEW >>>>>>>>>>>>>>>>>>> Belemy Class Assault Small Craft
Completed January 18th, 2011
http://www.heavymetalpro.com/forums/vie ... 22&t=19735