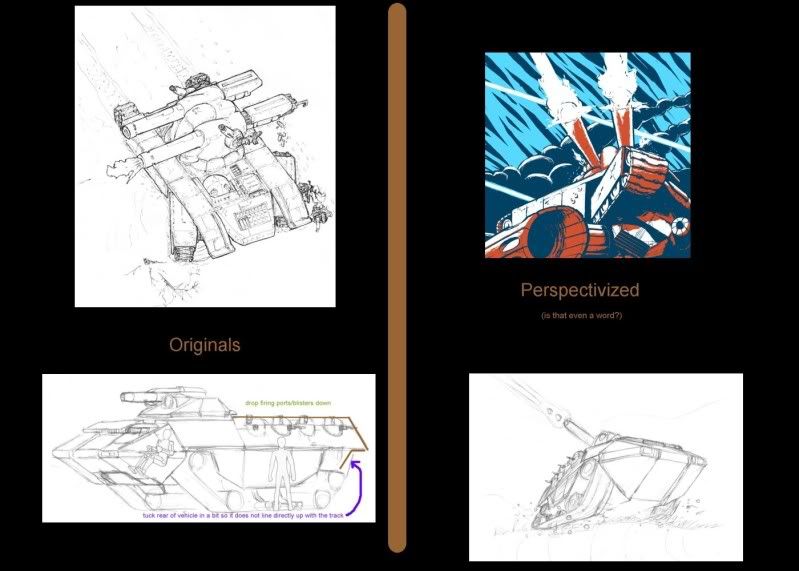 The one on top is the FWL Zhukov II. Bottom is the San-Ku-Chu.
Troop transport with firing ports. Pretty fast at 6/9/0. Well-armored with 6.5 tons of armor (on a 35-ton chassis) and features four tons of troop space. Sports a turret-mounted large laser for troop fire support.
I think Karl is doing a very good job.
Cent13