Greetings, Readers.
I've been a VERY busy guy. I'm happy to announce that I have transitioned to a new job.
I'm no longer part of the defense industry... I'm now in finances.
hopefully banker hours will allow me to make more time for BattleTech.
For today, I'm posting up some pix I took several months ago.
I'm trying to update my picture library and clear photos from my iPhone.
First: a handy guide for the terrorist scum out there.
(or how to tell who is bombing you today)
Next, the photos of my unboxing my Kickstarter minis.
YAY. Plas-Resin Mecha!!!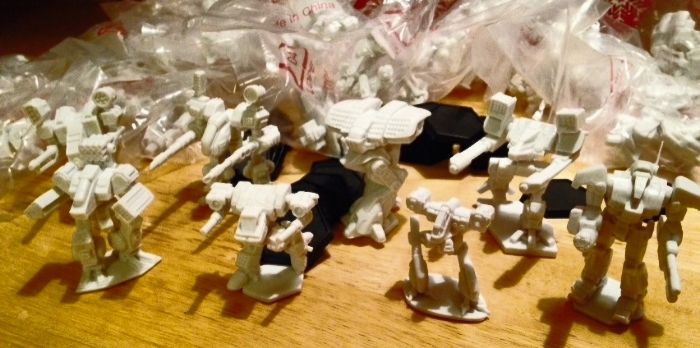 and NO, I have no real idea what Mecha these are.
But I have PLANS for these...
I think this is a HALBERD... maybe.
I love the pose-ability of these Resin minis.
..Say hello to my little friend...
That's all I got for today, but there are more to come.
I may be enticed to thin these out, as I have multiples of each.
And/or if you have the proper names for the Mecha, it would be appreciated.
I haven't decided when or how to paint these up yet.
maybe after RavenCon....
Catch y'all soon.
Stay safe out there.
-Ronin OUT-